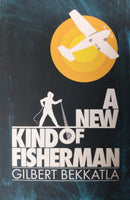 ---
About Us
We are a nonprofit bookstore. Our prices closely reflect the cost of production, and our staff are not paid a salary. Our shipping fees are set to encourage sharing these resources with as many as possible. Ask us about our ministry/quantity discount.
Purchase directly online with Credit Card or PayPal. If you cannot order online, please contact us (details below).
Order online, by phone, fax, email, or postal mail (sorry, online ordering available only in Canada and USA).
Cheques/money orders should be made out to "Tribal Trails Books" ... Payment by Interac e-Transfer also available.
Tribal Trails Books & Resources is a department of Northern Canada Evangelical Mission (www.ncem.ca) and exists to further the Gospel of Jesus Christ among Canada's First Peoples. NCEM operates two bookstores supplying Christian material for
Indigenous People, as well as related ministry tools. Along with this site, visit Waban-Aki Bookshop

For more Indigenous language resources go to https://www.tribaltrails.org/resources/